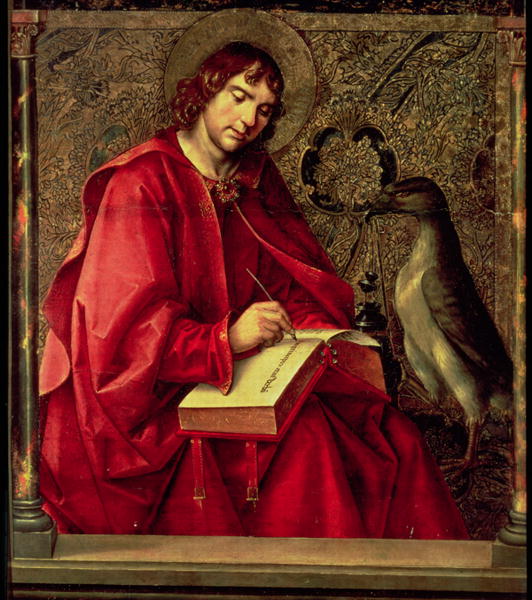 Today, 27 December, is the third day of the Christmas Octave, and the Feast of St. John the Apostle and Evangelist.
He, the brother of St. James, was one of the sons of Thunder, and was known as the "Beloved" Apostle. He, with St. Peter and St. James had a prominent role as one of the leading Apostles. Of course, St. John is also notable for having been entrusted with the Blessed Virgin Mary at the Crucifixion: "Behold your mother." He wrote not only the Holy Gospel according to St. John, but three Epistles and the book of Revelation. The last of the Apostles to die, and the only one to actually escape martyrdom (though it was not from a lack of trying on persecutors' part).
For more on St. John, you might check out these links:
Old Catholic Encyclopedia: St. John the Evangelist
Catholic Saints Info: St. John the Apostle
Seasonal Customs (Fisheaters): Feast of St. John
Merry Christmas and live well!